New to ConnectEd Studios? Join an upcoming webinar or access the archives.
Learn More

Advocates attempt to influence legislators in favor of their clients' special interests. Advocates often work for large businesses, industry trade organizations, unions, or public interest groups.
Visit Channel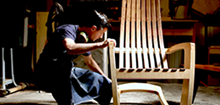 We're excited to host our first Day in the Life video contest to add high quality student-produced videos to our channel!
Learn More