New to ConnectEd Studios? Join an upcoming webinar or access the archives.
Learn More

Robotics Engineers design, debug, install, calibrate, operate, or maintain robots. Robots are used in a variety of fields to increase volume and efficiency.
Visit Channel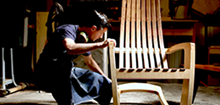 We're excited to host our first Day in the Life video contest to add high quality student-produced videos to our channel!
Learn More