New to ConnectEd Studios? Join an upcoming webinar or access the archives.
Learn More

"When making an animation I fail constantly… I only have to get it right once, then I can show my successful animation a million times." -Zareh Gorjian
Visit Channel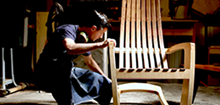 We're excited to host our first Day in the Life video contest to add high quality student-produced videos to our channel!
Learn More