New to ConnectEd Studios? Join an upcoming webinar or access the archives.
Learn More

Recording artists are singers or musicians who perform on stage, radio, television, or in motion pictures, and who often write their own music.
Visit Channel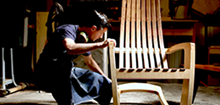 We're excited to host our first Day in the Life video contest to add high quality student-produced videos to our channel!
Learn More