New to ConnectEd Studios? Join an upcoming webinar or access the archives.
Learn More

Forensics experts collect, identify, classify, and analyze physical evidence related to criminal investigations. They perform tests on weapons or substances, such as fiber, hair, and tissue to determine significance to investigation. They may also testify
Visit Channel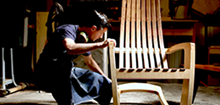 We're excited to host our first Day in the Life video contest to add high quality student-produced videos to our channel!
Learn More