New to ConnectEd Studios? Join an upcoming webinar or access the archives.
Learn More

Comic book artists use illustration and words to graphically tell a story or to convey information.
Visit Channel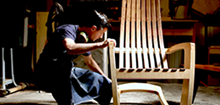 We're excited to host our first Day in the Life video contest to add high quality student-produced videos to our channel!
Learn More